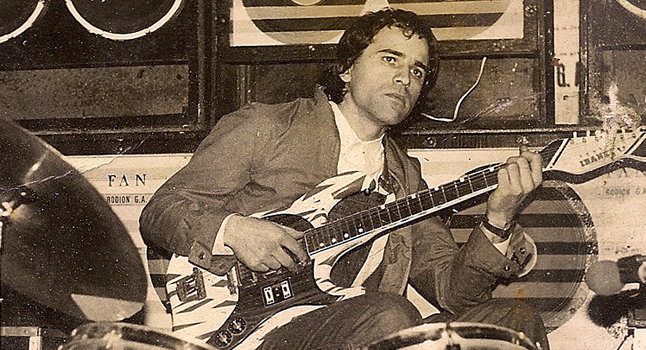 Original title: Imagini din vis | RO 2016 Dir:
Sorin Luca
78 min
The documentary follows Rodion Roșca, a pioneer of the Romanian electronic rock as Rodion GA. Although he was a radio star with more than 14 hits in the 70's, his debut album "Dream Images" was never released, as the Ceausescu regime was persecuting the artists with unacceptable views.
Now Rodion Roșca is a peculiar figure in the village where he currently lives by his own rules, more an alien than a countryman. His place looks as if it was swept away by an earthquake. Reality passes by and we enter the realm of dreams. Real dreams, big dreams as Rodion keeps them alive.
Guests: Sorin Luca, Ion Dumitrescu (Future Nuggets)
October 2, 2016 | 21:00 | Lichtblick Kino