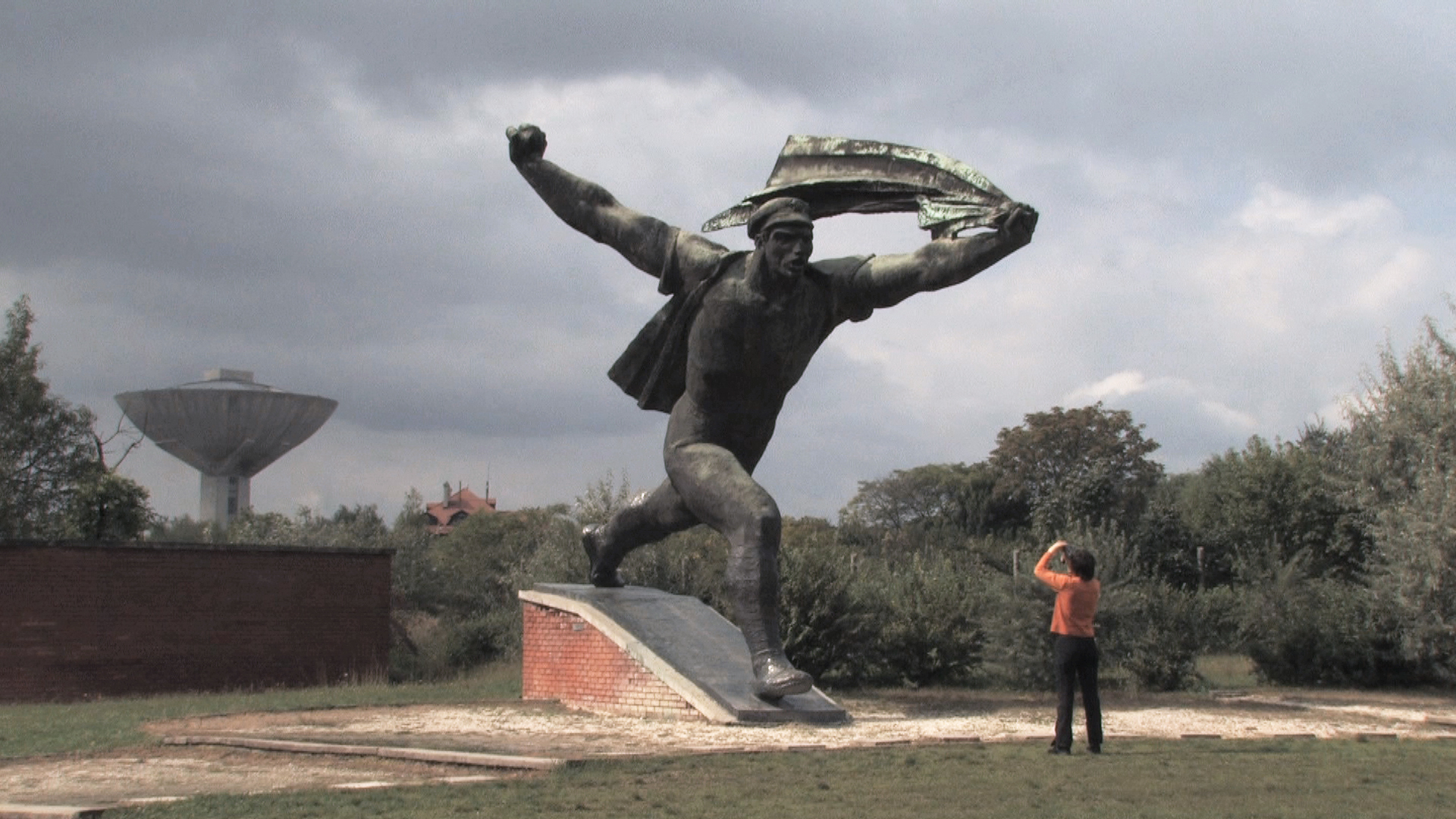 -> EAST PUNK MEMORIES
After studying at the Arts Décoratifs in Paris and in several music schools, Lucile Chaufour took part in the 1990s in the development of the internal television network of the Maison d'Arrêt de la Santé and animated a video workshop in a psychiatric hospital in Paris. She's played in numerous jazz and rock bands, among them Primitiv Combo, Duck & Cover, Trottel, Sayag Jazz Machine… She funded the record label Makhno Records, which enabled several punk bands forbidden to play in communist Hungary –their home country to broadcast their music. At the same time, she proposed with the record label Le Cri du Tamarin a compilation of unreleased videos from the French alternative scene of the 1990s. She also works as a screenwriter for Casterman editions.
In 2008, her first short-film L'Amertume du chocolat (The Bitter Taste Of Chocolate) was selected by ACID at the CANNES FILM FESTIVAL. In 2009, her first feature film Violent Days, Grand Prix of the French feature film in the ENTREVUES BELFORT, was released. In 2012, her first documentary East Punk Memories won the youth price at Cinéma du Réel, Paris. In 2014, Leone, Mère & fils (Leone, mother & son) won Grand Prix VyG Competition at BAFICI, Argentina. In 2015, she co-directed with Bernhard Braunstein two experimental films Blues and Sleeping image presented as an installation at FID Marseille. She is currently a feature film screenplay, Gas Gas, which takes place in the motorcycle racing world.