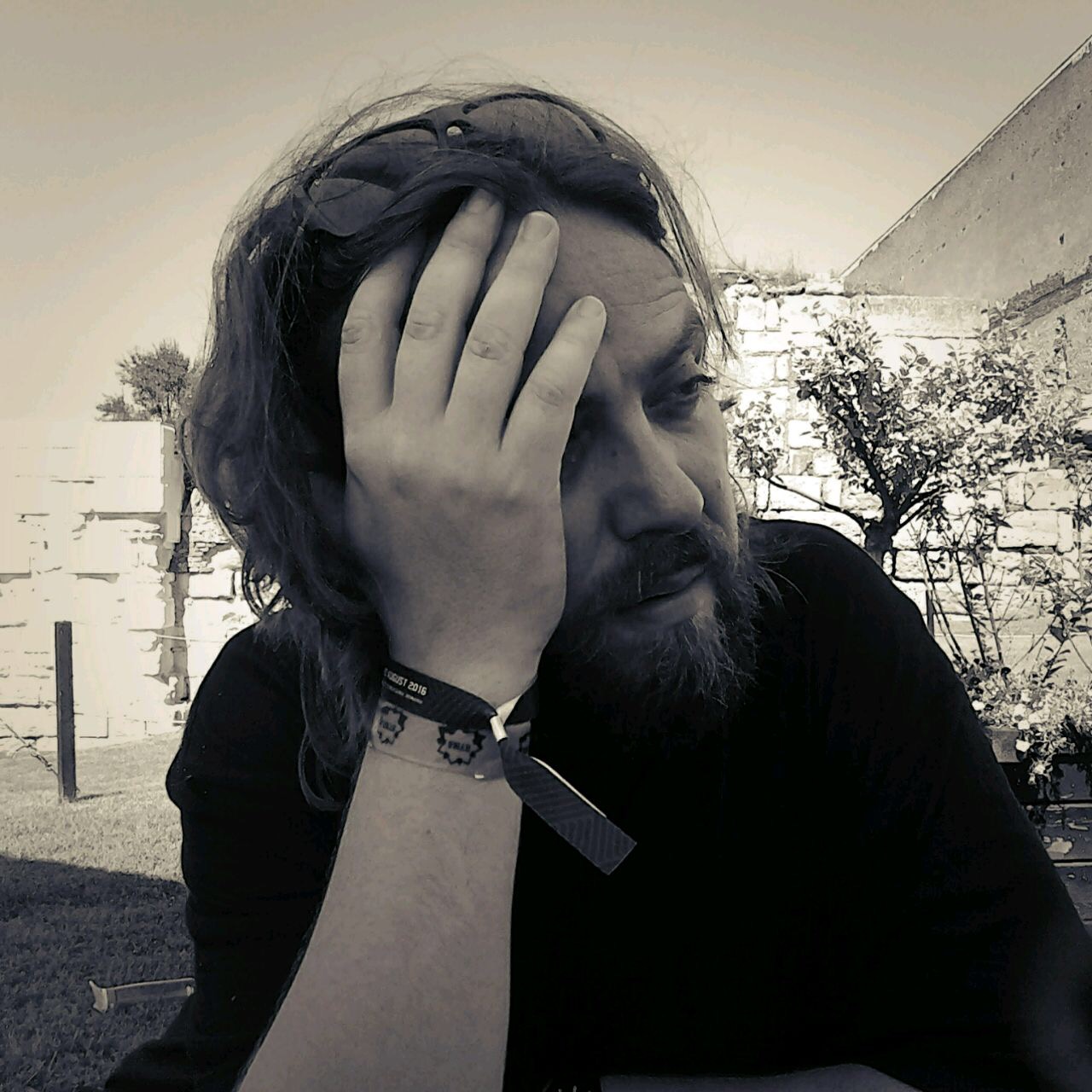 -> DREAM IMAGES
Sorin Luca is a Romanian filmmaker. His feature documentary debut Dream Images was nominated for Best Film in the Romanian Days section of the Transsilvania International Film Festival in 2016.
Director's Statement: Discovering Rodion's music

I knew that at the start of the '80's, Rodion was famous for his music. But I hadn't listened to it before I came to him. I couldn't find any information, any reference to him, any recording.
5 years before, Rodion had moved to the countryside: the house was sort of an under construction laboratory. A construction site on four levels, all stacked with various objects that Rodion would continuously organize. He did the same with the garden, the dogs and all that was left there. As he rightly said, we were in his little empire. From his "imperial" attic, Rodion brought down a few dusty tapes. This is how I first listened to Rodion G.A.
I will never forget the impact his music had on me. This man had really made music. Electrifying. Present.
What prompted me to make the film? His music. The fact that he never gave up believing in it. His spirit, better said, the energy he spread everywhere. And my desire to know and thoroughly understand a man that is truly free. I started by wanting to find out the reason for his obscurity. I ended up experiencing every second the dream images. A Rodion trademark.